Free Jump's BIGGEST springless trampoline with mat size 14ft x 14 ft.
It is the world's first trampoline with using aviation aluminum material.
Free jump trampoline realizes real no gap between mat and net.Give best and safest jumping space to you.
Size Of Mat :
14 ft X14 ft
Jumping Space :
14 ft X14 ft
Jumper Weight Rating:
220 lbs
Structural Load Capacity:
1000 lbs
Minimum Lateral Installation Clearance:
35 ft
Height Of Mat Above Ground:
3 ft
Height of Net Above Mat:
6 ft
Total Height:
9 ft
Model Number:
FJTS14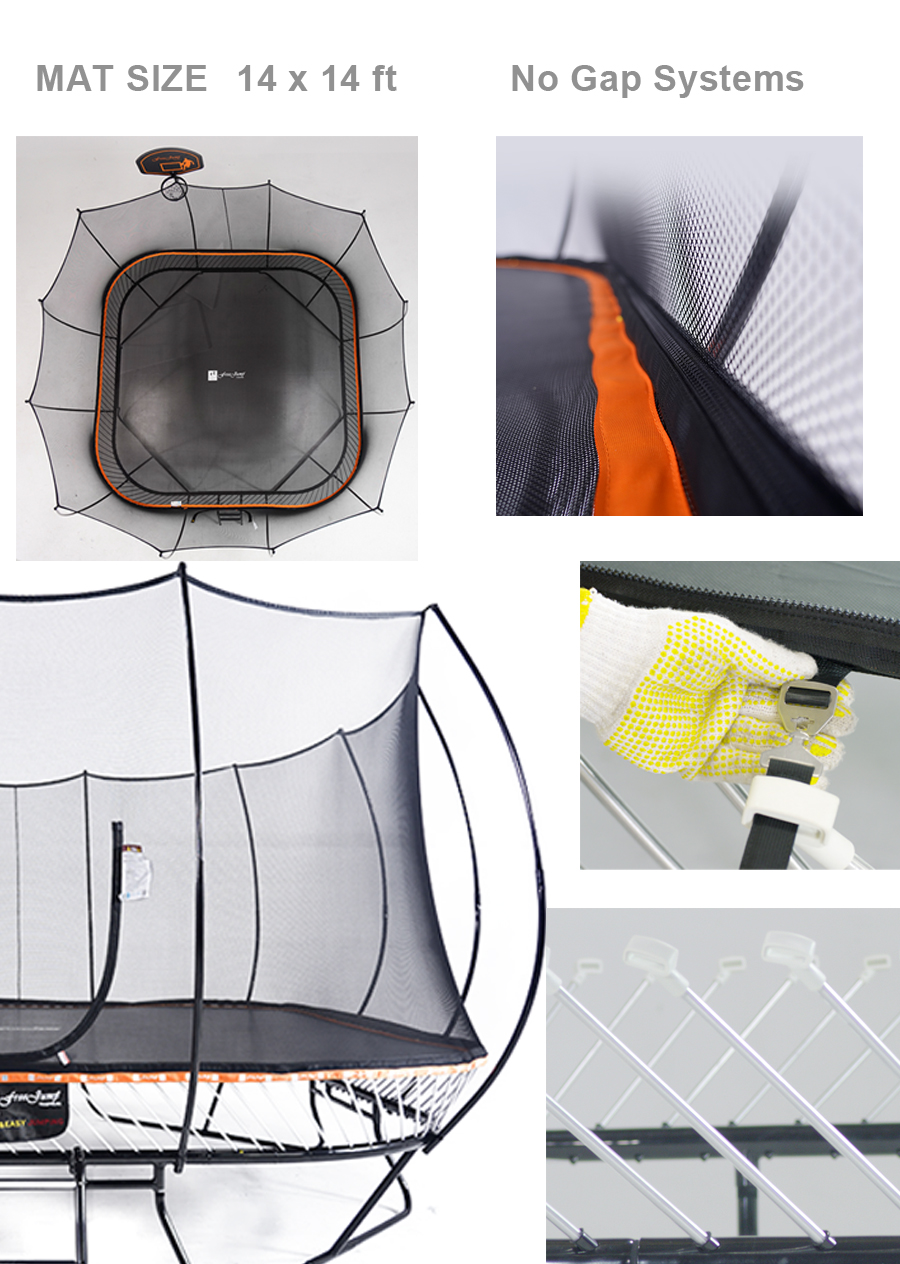 World BIGGEST Springless Trampoline



---




Designed for a big backyard, the jumping surface of our 10ft round trampoline is equivalent to that of a 14ft round trampoline with springs.

FJTS14

Our 10 year world-class warranty covers every inch of the trampoline. From net to frame to mat - we're here for you. It's our years of fun guarantee!
Corresponding parameter set not found, please add it in property template of background
暂未实现,敬请期待