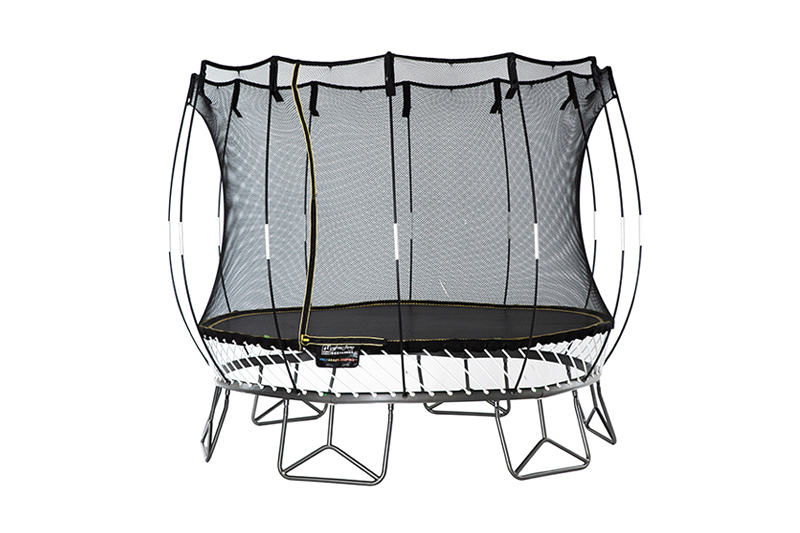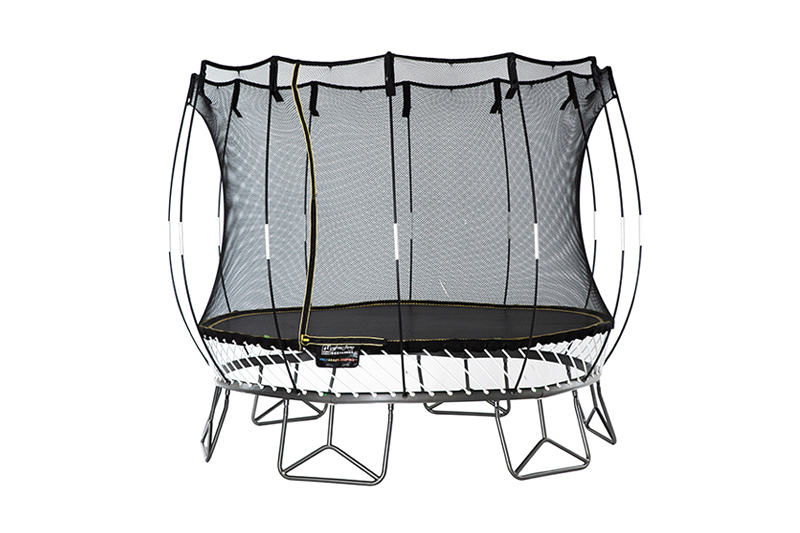 R13A-B
Freejump'spatentedadjustabletrampoline, It istheworld'sfirstandsafestadjustablesmarttrampoline。Thebeautyofthisdesignisthatyoucanswitchbetweenthesepositionswitheaseandchoosetheperfectsettingforyou.
Freejump patent adjustable trampoline, it is the world's first and safest adjustable smart trampoline.The advantage of this design is that you can easily switch between these positions and choose the perfect setting.
Mat size

:

13

feet
Surface area of ​​the pad:
132 ft²
Jumper weight rating:
350 pounds
Structural bearing capacity:
1230 lb
Minimum horizontal installation clearance:
20 feet
Floor height:
3 feet
Height above the net pad:
6 feet
total height:
8.9 feet
model:
R13A-B




---




Our trampoline is 8 feet in diameter and is designed as a large backyard. The jumping surface is equivalent to a 16-foot spring trampoline.

Our 10-year world-class warranty covers every inch of the trampoline. From net to frame to mat-we are here for you. This is our many years of fun guarantee!
Product environment display
The warranty of Free Jump Trampoline parts is as follows
Complete trampoline frame, including all frames, poles
Son, and other things
Trampoline mattress/net (excluding fading) and net pole
All free jumping accessories, such as basketball stands, ladders, etc.