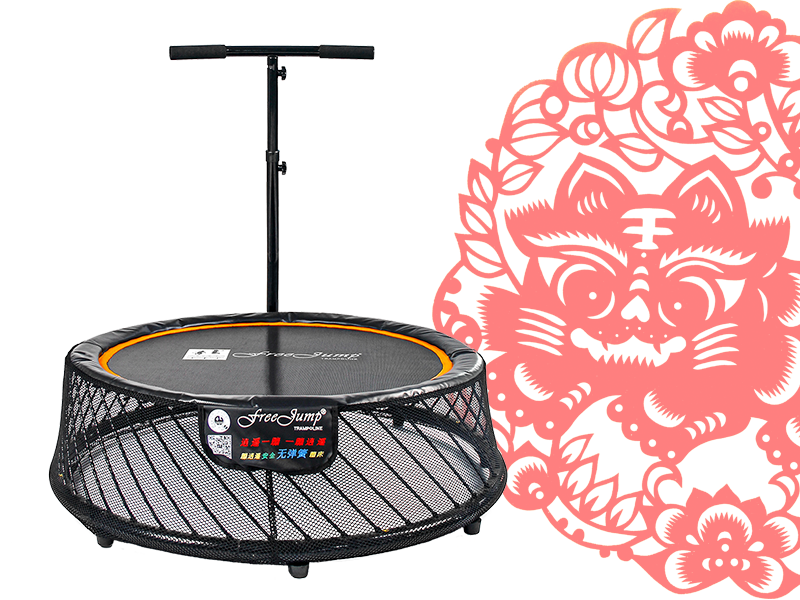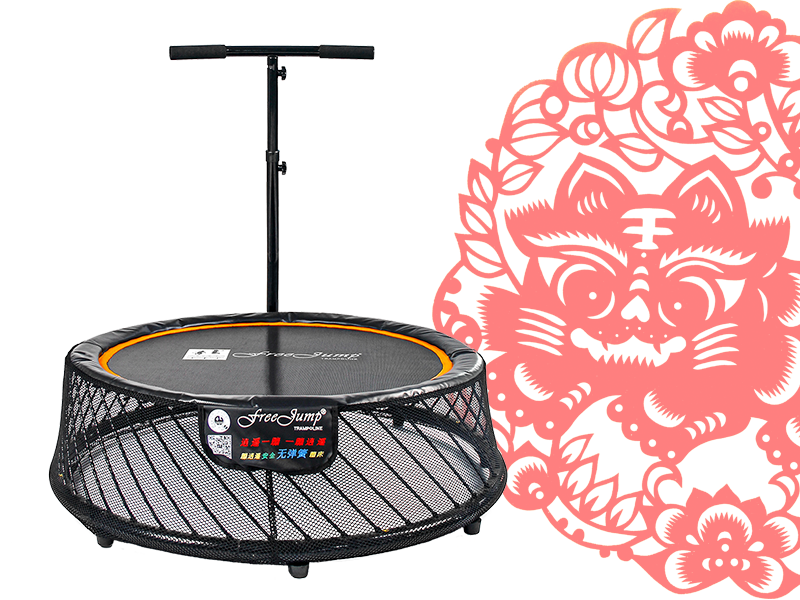 Free Jump Trampoline 31'' Fitness trampoline
Fitness Rebounder With Adjustable Handle
Patented Elastic Rod
· Super load capacity, free from heavy pressure
---
100% Jumping Mat
· More area, more safety for fitness and play
---
Stable and Powerful
· Special patented structural design, stability and safety.
---
Fitness Rebounder With Adjustable Handle
· Meet the nees for the whole family members fun.
---
Free Jump Springless 31 Inch Fitness Trampoline
- Exercise Mini No Spring Trampoline with Adjustable Handle for Adults
- Indoor/Outdoor WorkouTrampoline Max Load 300lbs
SPRINGLESS TECHNOLOGY -
Springless design is the principle of fishing rod,
this design of trampoline can slow down the impact damage caused to the knees when people jumping movement.
Free Jump trampoline design custom patent rods than the traditional elastic material is not easy to break, longer service life.
ADJUSTABLE HANDLE -
Free Jump springless trampoline designs Adjustable T-Shaped Handrails in three heights
to meet the need for more usage heights.
Adjustable T-Shaped Handrails is a safety design with swaying to maintain movement while moving.
Fitness Rebounder With Adjustable Handle
The warranty of Free Jump Trampoline parts is as follows
The complete trampoline frame includes all frames, poles, etc.
Trampoline mattress/net (excluding fading) and net pole
All free jumping accessories, such as basketball hoop, ladder, etc.